Andy and the Full Speed Impact Team is available to come to your region, church or home fellowship.  We minister in a way that is suitable for believers of all stages of maturity and backgrounds.  Our conferences are practical, transforming, and life giving.  In our conferences, we don't just teach, we train and mobilize people to a whole new lifestyle.
Full Speed Evangelism &  Disciple Making Conference

This powerful training will mobilize you to impact the world by  equipping you to reach new people for Jesus, make disciples and begin new Kingdom communities that multiply… a disciple making movement!  God wants every believer to not merely BE a disciple but also to MAKE disciples.  Discipleship is not merely classes or Bible studies.  It involves personal training for kingdom mission that any believer can reproduce. In this conference, you will be shown how to multiply disciples using this simple, practical, and powerful approach that guides you through training to effectively reach others, start them in Christ, walk in His fullness, and make disciples who do the same. This isn't a program or just another conference. It's training that can unleash a movement that will launch the church of Jesus Christ from the pews into their communities. Right now, around the world, people and churches are showing the world how to walk "Full Speed with God" and seeing movements of entire communities, regions, even nations coming to Christ as believers become disciple making disciples of Jesus Christ.
Your Place in the Son Conference
Once you see the revelation of your union with Christ, you'll never be the same! This is the conference that will teach you how to experience and express the life that Jesus lives in you. It's the key to walking in authority, joy, power, peace, and love.  You'll identify common barriers that must be overcome:
– Recognizing Legali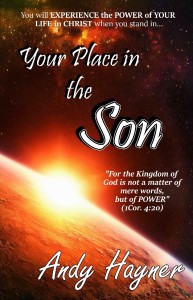 sm, License vs. True Liberty
– Emotional Healing
– Freedom from Addictions
– Discerning God's Voice from Carnal Thoughts
– Stop Accepting Defeat and learn to exercise authority in Christ
– Learn how to Renew your mind to the mind of Christ
In this seminar we put you on the path to make your life in Christ your daily experience. Based on Andy's book, Your Place in the Son, you will learn how to experience and express the life that Jesus put inside you.
                                       New Creation Activation Conference

Lay a solid foundation to walk in the fullness of Jesus Christ and impact the world around you with essential kingdom ministry skills.   You'll experience your life in Christ and be activated with a full arsenal of ways to unleash the power of the Kingdom including healing the sick, prophetic ministry,emotional healing, sharing personal testimonies, and launching a disciple-making movement. This conference combines Biblical teaching and hands on coaching to launch you into your own supernatural Christian lifestyle. This conference, based on Andy's book, Immersed into God, will empower you to walk in the fullness of Jesus Christ and impact the world.
Born to Heal Conference
Jesus Christ is a healer and He lives inside of EVERY believer. He loves to set people free… through you!  In this conference, you will be activated to walk in the power and authority of Jesus Christ to touch the world around you with training that is Biblical, practical and proven.  You will discover the Biblical insights that have enabled countless Christians around the world to put their doubts to rest and experience consistent miraculous healings in their lives.  We can train anyone to heal the sick and experience consistent results.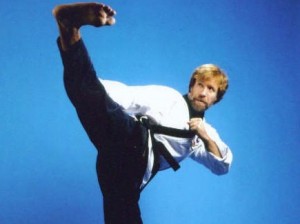 Kingdom Kickstart
Let Andy give your people a solid foundation for power evangelism,  a lifestyle of love and freedom from fear, and making disciples outside the four walls of the church. Andy will lead everyone through hands on activation and we'll all hit the streets together with hands on coaching. Are you ready for a move of God?  Let's hit the "GO!" button on the church. It's time to make disciples who advance the Kingdom of God as a lifestyle!